Product Designer
This job is no longer accepting applications.
Flexible work location across Ireland
Whether that be in the office (post-lockdown), or
Remote from anywhere in Ireland (excluding Northern Ireland) or 
A mix of office/remote work in Ireland, we offer you the flexibility to choose what works best for your lifestyle. 
What You'll be helping us Achieve: 
"Nothing at all to dislike. Interfaces are highly intuitive. Visuals are helpful and guiding. A great user-friendly and intuitive interface, meaning it's very easy to track legal spend with minimal effort". 
That's just some of the great feedback our customers provide, when using our software. And it's testament to the great work our teams do here at Brightflag More about us later. For now, we want to talk about you. 
Here you'll see your designs improve users' lives in real time. You'll be given the chance to have your design voice really heard, creating and shaping great user experiences. And you'll have the opportunity to use your UX/UI & research chops, to partner on the full product design lifecycle. 
We're a small, yet mighty Product Design team (currently 2). And we're looking for a 3rd Product Designer to join us. 
What will you be doing:
Become the design leader in your Scrum team 
You'll be embedded within an Agile Scrum team, working ahead of them on designs they will soon engineer. 
You'll also be guiding and supporting them during the sprint, focusing on quality output.
This gives you the opportunity to make your design voice heard: e.g.
Researching - and using data to drive decision making. 
Influencing - to get the best design solution possible. 
Collaborating with our engineers, QA and product owners to develop and expand our design system. 
Supporting our design team, as needed during sprints (input, mentoring, guidance etc.)
Create new features that make a positive difference (and meet the users who use them)
You'll work closely with our Lead Product Designer, helping realise a common vision for our product. 
You'll help us map requirements early on, applying a variety of your design skills to;
Design interaction models & flows.
Create rapid wireframes and hi-fidelity mockups.
Deliver rapid prototypes that promote ease of use and optimize how customers interact with our products.
Test ideas (with users/teams) then iterate, revalidate and test again.
Implement - Work with developers and product owners (POs) to bring the vision into effect 
Work with our "active users" to solve their problems (Not just build their solutions)
You'll work with our POs to conduct user research, analyze findings, using data to drive better design insights. Here you have a real seat at the table - structuring and facilitating ideation workshops for emerging features. And you'll be validating and synthesizing data and findings. 
You'll also be thinking through different scenarios users might encounter (beyond just the "happy path") and exploring these.
And you're helping us continually evolve, bringing new discovery techniques to use.
Participate in design reviews 
Designers at Brightflag have real visibility – you're sharing your work early and often within the design team and wider company.
You'll present ideas to partners and company executives. And you'll use your expertise to defend design decisions and incorporate data and customer feedback into the design cycle.
Partner closely with our Product & Design team
You'll be imparting your knowledge - acting as mentor and trusted design partner to our POs and supporting them on UX research projects.
Knowledge & Experience
To be successful in the role you'll have; 
2 - 5 years of product design experience (UX & UI) 
Worked in an Agile development environment (Scrum/Kanban).
A portfolio that shows strong product and visual design sensibilities (including experience creating concepts, customer journeys, specifying interaction details, and prototyping internally and with users).
Worked on the full product design lifecycle - brought UX/UI designs from concept through to completion. 
Experience taking user research insights and synthesizing requirements - building a feature set that balances multiple perspectives. 
Experience running or taking part in design workshops & UX research - you've analysed findings and drawn/presented insightful conclusions.
Experience working within — and building upon - an existing design system. 
Experience working with Figma (what we use) or similar digital design tools.
Have a basic understanding of approaches to web accessibility. 
Apply
Your application has been successfully submitted.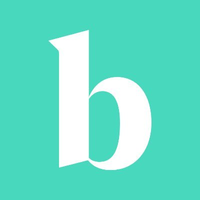 Take control with AI-powered software that's easy to use and backed by proactive customer support.