Business Development Associate
This job is no longer accepting applications.
InCloudCounsel is seeking a Business Development Associate to join our rapidly growing company. InCloudCounsel modernizes legal processes, globally, for many of the world's leading companies. We offer scalable, end-to-end solutions for processing routine contracts and abstracting complex documents by pairing our worldwide network of experienced lawyers with AI-enabled software. We also offer the first purpose-built software tool designed to help funds manage their obligations. 
Overview:
With a focus on outbound and prospecting activities, the Business Development Associate (BDA) will be an integral player in the Sales team's overall success, and have the opportunity to work cross-functionally to support Marketing and Sales Operations.
The BDA's primary focus will be managing and executing multi-channel prospecting campaigns (e.g., direct mail, email, phone, and LinkedIn), performing research in support of these efforts, and strategizing with the sales directors on outbound activities. The BDA will provide critical support to our sales efforts, assist with ad hoc projects, and have a valued role in developing and improving upon our sales processes. We work with some of the world's most prestigious investment firms, and this role is key to bringing more of the same onboard. 
The role will report directly to our Head of Sales Development and the package includes a competitive base salary and benefits. The preferred location for this role is London.*
*Until further notice, all InCloudCounsel employees are working remotely from home.
Responsibilities:
Sales operations: coordinate meetings, pitch activities, and outbound campaigns by managing several calendars, external resources, and efficiency tools
Data management: ensure data accuracy by entering new sales data, and by maintaining and updating Salesforce
Meeting preparation: help prepare for client meetings, sales pitches, presentations, sales decks, and other materials as needed
Campaign execution: help execute sales outreach, support Sales Directors in meetings, and manage follow-up activity to ensure smooth and consistent communication with prospects
Research: support lead generation by conducting research and helping the sales team curate prospect lists
Sales projects: manage key action items and ad hoc requests for business development needs
Skills & Requirements:
Experience: 0-2 years of professional work experience preferred
Attention to detail: you are a stickler for punctuation and grammar and can be a go-to proofreading resource
Efficiency: you have excellent time-management skills, can prioritize tasks appropriately, and work to streamline processes
Organization: you are process-orientated and are comfortable creating and maintaining systems upon which others rely; you meticulously maintain trackers and processes
Verbal & written communication skills: you are an excellent communicator with the ability to create and deliver clear, concise, and compelling messaging across a variety of audiences
Intellectual curiosity: you have the desire and ability to rapidly learn about, and deeply understand, new industries and the pain points of our target customers
Team player: others can consistently rely on you and on the quality of your work; you are motivated by not only your own success but also the success of others 
Technical: you have prior experience in Excel, Salesforce, and/or Outreach (or other similar sales engagement tools), managing and executing broad outreach campaigns, and/or you enjoy learning new skills quickly
We are growing quickly and would love to talk to you about opportunities on our rapidly scaling team!
About the Team: We're all about freedom. InCloudCounsel is on a mission to free companies from outdated legal processes and corporate lawyers from outdated work models. We're a group of former Big Law lawyers, business professionals, and engineers working together to modernize the legal industry. The people behind developing our product, servicing our customers and lawyer partners, and driving our business operations are dynamic individuals who have also achieved the freedom to do what's important to them - they're musicians, dancers, photographers, sailors, surfers, world travelers, home flippers, and animal lovers - and our freedom inspires us to free others.
Apply
Your application has been successfully submitted.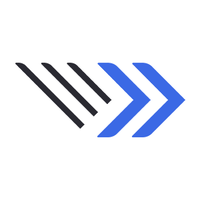 InCloudCounsel is a global legal services and technology company focused on automating and enhancing high-volume legal processes.