Sales Engineer
This job is no longer accepting applications.
Our Director, Solutions Consulting is excited to bring on a new ambitious Sales Engineer to drive growth at Brightflag! As an early member of our Solutions Consultant team, you will be part of a start-up environment, where flexibility, creativity and resourcefulness are essential. Reporting to the Director, Solutions Consulting, you will work with our sales team to understand prospect requirements, map those to Brightflag's offerings, and deliver product demonstrations and proofs of concept that illustrate their business value. As a Sales Engineer, you will be sales-oriented, a trusted advisor, and a thought leader. 
WHAT YOU WILL DO:
Navigate and support complex prospect environments to align the prospect around the Brightflag solution
Demo the Brightflag product and expertly discuss the technical capabilities of the platform
Manage the proof of concept process for individual prospects 
Assist with RFPs, InfoSec questionnaires and answer ad hoc questions from prospects
Configure demos to solve challenges faced by prospects
Build and champion Brightflag's business value throughout the selling engagement
Work closely with our sales team to win new customers
WHAT YOU'VE ALREADY DONE:
You have overachieved in a client-facing role at a B2B SaaS company
Legaltech industry experience is not a required but is an added benefit
You enjoy presenting solutions & you've done so both in-person & remotely 
You are known for learning new technical solutions & ramping quickly
You've shown the ability to understand, navigate and build relationships through various complex enterprise environments
You have a competitive mindset & pride yourself on turning a 'no' into a 'yes'
You have demonstrated that you are excited about Saas & truly understand how it helps businesses succeed
You use and create systems to stay on top of your responsibilities
You pride yourself on being team player; one of our core values is 'Win and Lose together' 
BENEFITS & PERKS
At Brightflag, your work makes a real difference, your contribution is seen and your work is valued. We value growth & would love for you to join & later on find new passions here at Brightflag!
Competitive salary and equity in a fast-growing start-up
Health insurance
Reading is important, therefore we offer an outstanding Book Work Scheme benefit   
Downtime is important at Brightflag, we offer 20 days holiday
401K Plan Option
Apply
Your application has been successfully submitted.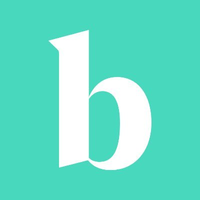 Take control with AI-powered software that's easy to use and backed by proactive customer support.