Senior Mobile Product Designer
This job is no longer accepting applications.
We Are
Breaking The Law
LawAdvisor was founded in 2015 in Melbourne, Australia with a fearless and ambitious belief: that everybody should have access to justice.
We hypothesised that the high costs, inefficiencies, and difficulties of obtaining legal help could be overcome simply by providing greater access to legal information, and by providing everybody with real-time access to high-quality, affordable lawyers online.
Our mission has since been supported by thousands of lawyers and has allowed us to expand and set up offices across the globe. We've also attracted high profile investors and partners who have shared our mission to transform legal service delivery.
We're still not satisfied. The potential exists to completely revolutionise the practice of law. The start of this decade has delivered LawAdvisor with a new mandate: to overhaul and transform how lawyers work, and how people interact with and consume legal services, with state of the art legal practice management technology in order to (i) increase efficiencies; (ii) automate routine processes; (iii) increase transparency; (iv) bring the legal practice to the 21st century.
We Need...
A 'mobile-first' thinker
In order for us to lead the industry with a new set of tools designed to empower lawyers and consumers alike, we need to be able to create accessibility over multiple platforms. To accomplish this, we are seeking a mobile product designer to own the conversion of our current web application into an effortless, pleasing experience for mobile users.
Your knowledge of design principles, interaction design and product thinking are always on display as you conceptualise and create designs across our product suite. High-fidelity mockups, prototypes, wireframes, design-sprints are all part of your design arsenal. In addition to this, you'll be excited to continue pushing the boundaries of the designs and effort of our team as you help us ideate, develop, and optimise our products and the features within them.
You Will…
Be the founding mobile product designer at LawAdvisor

Help champion

design at LawAdvisor

: as a key player within the team, you actively lead, contribute to, and lend a helping hand

in developing end-to-end experiences and visual designs

Translate designs: you'll be responsible for spearheading the conversion of our current products' web apps into functional designs for iOS and Android.
Create and communicate: you step up to take the lead

in strategising & designing solutions

and are able to effectively convey, defend, and test

them with our internal teams

and users.

Solutions can be in the form of wireframes, high-fidelity interfaces, and rapid prototyping

Impart your knowledge: you'll mentor, provide constructive criticism to, and support our aspiring designers as they strive to become their best self.
Consistently refine: never being truly satisfied, you're always thinking of new ideas to augment the user experience and our designs.
Analyse and distill problems: using insight, feedback, and user research you'll handle complex problems and translate them into thought-out solutions.
Align the team: by collaborating with our cross-functional team, you help them work according to the product vision while exhausting the resources available to them.
You Should Have…
5+ years of experience as a Mobile Product Designer, another similar role, or previous experience creating designs for products from ideation to production.

A portfolio showcasing mobile product designs; outlining problems tackled, solutions created, and end results

Knowledge of design patterns and principles on Android and iOS

Extensive experience in designing applications for Android and iOS

Strong proficiency in design tools

such as Figma or Sketch

A meticulous eye for all areas of design and an inclination to have aesthetically pleasing work.

The ability to identify and link business strategy, design solutions, and the needs and wants of our users together in order to deliver best in class solutions.

The ability to build domain and industry knowledge quickly.
Bonus Points…
Experience designing with implementation in React Native for iOS and Android.

Previous experience in a startup environment.

Experience working with a remote team.

Experience working in the legal services industry.
We'll Offer…
A highly-skilled, driven and dedicated team.

Competitive salary: we strive to always provide industry market rates.

Remote work opportunities: our team is distributed across the globe and we enjoy the flexibility of working remotely when possible.

Continuous learning and development: whether by way of conferences, online courses, or further study, we're here to support your personal and professional growth.

Company retreats: while Zoom and Slack is our operating system, our company retreats allow us to create long-lasting bonds with each other and to feel human.

A direct line with our key users, and influential high-level stakeholders (investors, advisors, and other relevant members) to use as and when needed.
Our Values…
🏆Win and grow together

: strive to become the best in your field and always seek growth opportunities. You are not afraid of challenges or afraid to fail because you have a growth mindset.

👊Nothing is too small

: you're never too big to do the smallest things.

💎Pressure makes diamonds

: as a team, we train to win. You are not scared of pressure and embrace challenges and never lose your resolve.

📈Continuous improvement:

as a leader in the legal technology space, we will continue pushing through the boundaries to create breakthrough legal products.

🤝Teamwork makes the dream work: we don't concern ourselves with office politics. There are plenty of opportunities to earn, learn, grow and succeed together.
🌐No Oompa Loompas:

although we're united with a strong vision and working towards shared goals, we encourage you to be yourself. Our team is diverse, and that is how we are able to continue to think outside the box and come up with the most creative solutions to entrenched problems.
Apply
Your application has been successfully submitted.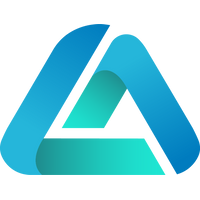 Lawyer like never before