Implementation Consultant
This job is no longer accepting applications.
Brightflag is seeking an ambitious, highly motivated Implementation Manager (IM) who has a passion for delivering technical software projects to enterprise customers. You will join a team of highly skilled project managers who are responsible for successfully implementing the Brightflag platform for new customers and accelerating their time to value, reporting into the Head of Implementation. As an Implementation Manager, you will work cross functionally with Customer Success Managers (CSMs), Sales, Product, and Business/Legal Analysts within Brightflag to understand customer business requirements, migrate historical data, configure the application, and deliver training and onboarding for new customers. 
Given the amount of customer communication and advocacy involved, Implementation Managers require strong communication, organization, multi-tasking, problem-solving, and time management skills, with an overall ability to seamlessly handle multiple, simultaneous projects of varying complexity. 
WHAT YOU WILL DO 
Project manage customer implementations of varying complexity, which includes responsibility for ensuring on-time delivery of the Brightflag platform, within budget and above our customers' expectations
Working in collaboration with customers to understand their business and technical requirements, and establishing business outcomes 
Capture and detail customer requirements using requirement gathering templates in order to establish the full scope of the implementation
Manage the delivery and execution of implementations to a project plan and communicate project progress through regular status reports to both internal and external stakeholders
Manage risk and issue escalation for the project
Work with internal resources to configure the Brightflag platform according to project scope and customer requirements
Collaborate with our Engineering team on custom feature requests and API integrations
Collaborate with the assigned Customer Success Manager to identify the key success factors for a successful implementation
Develop scope definition and indicative project plan during the Pre-sales process
Gather feedback from post-implementation surveys, and work with the Head of Implementation and other internal stakeholders to continually improve our delivery methodology
Ensure the customer will be a positive reference to other customers/prospects


WHO YOU ARE
You have project management or software delivery experience with a demonstrated ability to deliver projects remotely, and across global customers
You have strong project management skills and thrive in a team environment
Experience working within customer success, implementation, support, technology or operational consulting roles
Excellent communication skills, including external customer facing verbal, written, and presentation ability
Strong risk and issue management skills, ability to anticipate risks and apply appropriate mitigation actions
Strong time management skills, with the demonstrated ability to handle multiple projects and priorities simultaneously
Strong organizational skills including attention to detail and multitasking skills
Ability to create and maintain detailed project plans meeting tight deadlines 
Solid technical background, with understanding or hands-on experience in software delivery and web technologies
Knowledge of waterfall and agile (Scrum) methodologies
Strong working knowledge of Microsoft Office, Microsoft Project, Jira or similar tools within project management
Highly self-motivated, with a penchant for continuous, independent improvement under remote working conditions


BONUS SKILLS
PMP or CAPM certification
Domain knowledge or expertise in legal management / legal operations
Experience in a B2B SaaS software environment
Experience of migration of business critical data


BENEFITS & PERKS
At Brightflag, your work makes a real difference, your contribution is seen and your work is valued. We value growth & would love for you to join & later on find new passions here at Brightflag!
Competitive salary and equity in a fast-growing start-up
Health insurance
Reading is important, therefore we offer an outstanding Book Work Scheme benefit   
Downtime is important at Brightflag, we offer 20 days holiday
401K Plan Option
Apply
Your application has been successfully submitted.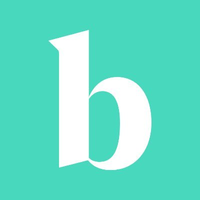 Take control with AI-powered software that's easy to use and backed by proactive customer support.