Associate Product Manager
This job is no longer accepting applications.
We Are
Breaking The Law
LawAdvisor was founded in 2015 in Melbourne, Australia with a fearless and ambitious belief: that everybody should have access to justice.
We hypothesised that the high costs, inefficiencies, and difficulties of obtaining legal help could be overcome simply by providing greater access to legal information, and by providing everybody with real-time access to high-quality, affordable lawyers online.
Our mission has since been supported by thousands of lawyers and has allowed us to expand and set up offices across the globe. We've also attracted high profile investors and partners who have shared our mission to transform legal service delivery.
We're still not satisfied. The potential exists to completely revolutionise the practice of law. The start of this decade has delivered LawAdvisor with a new mandate: to overhaul and transform how lawyers work, and how people interact with and consume legal services, with state of the art legal practice management technology in order to (i) increase efficiencies; (ii) automate routine processes; (iii) increase transparency; (iv) bring the legal practice to the 21st century.
We Need...
A Novice Juggler
Our Associate Product Manager relishes in the idea of being a part of a team that moves mountains. They know better than to falter when opportunities aren't handed to them because they know that nothing good will ever come easy. Remaining steadfast and diligent, they're prepared to get their hands dirty and navigate through the variety of tasks that they'll take ownership over.
Teaming up with our Product Managers, you'll solve problems and facilitate communication across our cross-functional team and align them in order to shape, influence, and refine our products. An intimate understanding of our market and product suite helps us surmount any obstacle facing us whether it may be competitors, client and stakeholder feedback, or the creation of new products and features. You'll be ready to learn from the best and continuously supercharge your professional growth and knowledge through our resources, tools, and first-hand experience.
You Will…
Be the professor of our users' "pain points". You empathise with our clients and can describe the problems we are trying to solve.
Collaborate with and manage the product development team alongside the Product Manager.
Gather, analyse, and apply our quantitative and qualitative data and feedback to elevate our products.
Ideate new solutions and opportunities as well as analyse research with the product team to determine how it can align with our product goals.
Help facilitate communication within cross-functional teams throughout the product lifecycle from conceptualisation to launch day and beyond.
Use your in-depth understanding of our products to deliver training to our internal teams and external stakeholders to promote optimal product knowledge.
Learn and grow: gain knowledge and experience through watching and/or participating in the creation of product roadmaps, product strategy, and product plans as they happen.
Become a leader: you gain first-hand experience through the Product Manager on how to delegate, manage and lead cross-functional teams to product success.
Job requirements
You Should Have…
A Bachelor's Degree in Computer Science, Business Management, Marketing, a similar related field or equivalent practical experience.
Experience working both autonomously and in cross-functional teams.
Strong written, verbal and interpersonal skills: you are an essential part of our communication as you harmonise the voices, needs, and concerns of our stakeholders, product team, and clients.
The ability to build domain and industry knowledge quickly.
Bonus Points…
Thrive under pressure.
Experience in the development and launch of a product or feature.
Demonstrated skill in UX design, software engineering, software quality assurance or marketing.
Previous experience in a startup environment.
Experience working with a remote team.
Experience working in the legal services industry.
Our Values…
🏆Win and grow together

: strive to become the best in your field and always seek growth opportunities. You are not afraid of challenges or afraid to fail because you have a growth mindset.

👊Nothing is too small

: you're never too big to do the smallest things.

💎Pressure makes diamonds

: as a team, we train to win. You are not scared of pressure and embrace challenges and never lose your resolve.

📈Continuous improvement:

as a leader in the legal technology space, we will continue pushing through the boundaries to create breakthrough legal products.

🤝Teamwork makes the dream work:

we don't concern ourselves with office politics. There are plenty of opportunities to earn, learn, grow and succeed together.

🌐No Oompa Loompas:

although we're united with a strong vision and working towards shared goals, we encourage you to be yourself. Our team is diverse, and that is how we are able to continue to think outside the box and come up with the most creative solutions to entrenched problems.
Apply
Your application has been successfully submitted.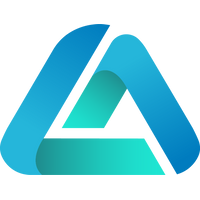 Lawyer like never before