Corporate Lawyer - Remote, Part-Time, Freelance
This job is no longer accepting applications.
InCloudCounsel is a legal technology company that helps some of the world's best corporate lawyers practice law without the geographic or administrative constraints of a traditional legal practice. We offer a flexible, yet consistent part-time work arrangement that allows lawyers to supplement their existing law practice and/or pursue their other passions in life, whether they're launching a business, starting a family, or looking to achieve a more flexible lifestyle.
InCloudCounsel lawyers utilize our cloud-based platform, which provides the ability to work remotely and practice law for top-tier companies across Asset Management, Infrastructure, Real Estate, and other industries. Lawyers working with InCloudCounsel are backed by a team of experienced account managers and software engineers dedicated to making the experience as efficient and rewarding as possible. We also take care of most administrative needs, such as billing and document management, allowing the lawyers to stay focused on practicing law.
InCloudCounsel Lawyer Qualifications:
Transactional background with a top tier law firm (Magic Circle, AmLaw 50, or similar large international law firm preferred);
Experience drafting and negotiating Private Equity, M&A and Corporate Finance documents;
Experience working with Asset Management, Investment Banking, or Real Estate clientele as a Corporate lawyer;
Technologically savvy, experience with Google for Business a plus;
Excellent oral and written communication skills;
Commitment to client service;
Interest in leveraging technology to build efficiencies;
Licensed and in good standing with your state Bar;
Maintains active professional indemnity insurance cover.
Apply
Your application has been successfully submitted.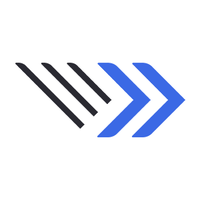 InCloudCounsel is a global legal services and technology company focused on automating and enhancing high-volume legal processes.