Junior Legal Researcher
This job is no longer accepting applications.
We Are
Breaking The Law
LawAdvisor was founded in 2015 in Melbourne, Australia with a fearless and ambitious belief: that everybody should have access to justice.
We hypothesised that the high costs, inefficiencies, and difficulties of obtaining legal help could be overcome simply by providing greater access to legal information, and by providing everybody with real-time access to high-quality, affordable lawyers online.
Our mission has since been supported by thousands of lawyers and has allowed us to expand and set up offices across the globe. We've also attracted high profile investors and partners who have shared our mission to transform legal service delivery.
We're still not satisfied. The potential exists to completely revolutionise the practice of law. The start of this decade has delivered LawAdvisor with a new mandate: to overhaul and transform how lawyers work, and how people interact with and consume legal services, with state of the art legal practice management technology in order to (i) increase efficiencies; (ii) automate routine processes; (iii) increase transparency; (iv) bring the legal practice to the 21st century.
We Need
A Trend Spotter
As an expert in our industry, target market and current trends, the legal researcher will help shape, influence and refine the further development of our products, and influence our marketing and go-to-market campaigns. You can work autonomously but also collaboratively with a team and our key stakeholders. You can navigate and filter the many requests that will be demanded of you and can make the tough judgment calls about where to devote your time and attention, based on business priorities. One day, you'll be researching a key area of the law, and the next, you'll be contributing to product direction and providing input about our GTM campaigns.
You're never satisfied with a 'good idea': you will use all the resources at your disposal to ensure that these ideas not only materialise, but provide tangible benefits to our clients, our company, and in transforming the industry. To achieve this, you will work with the core management team and will be trusted to build strong working relationships with our product, marketing and customer success teams. After all, you're tasked with a key responsibility: to ensure LawAdvisor stands out in the world of legal tech and deliver on our promise in revolutionising legal services delivery.
You Will...
Understand our business values, and help find and create content that stands out above the legal tech echo chamber, to build a 'one source of trust' for our community.
Be the voice of our customers, understand what they need to hear and find trends in the industry to support that. Using reliable sources to strengthen the credibility of the LawAdvisor name.
Be able to spot and research trends early so LawAdvisor has the opportunity to showcase its 'know how' and let its community know first.
Have excellent communication when articulating ideas for further research to the teams and have solid evidence to support why we need to invest time in that area.
Understand the legal-technology 'space' and the value systems that surround the legal service industry.
Use your strong organisation and writing skills to research, engage and produce visionary work with your team.


Job requirements
You should have...
Strong written, verbal and interpersonal skills: you are a central hub of communication within our company as you are responsible for synthesising the voices, needs, and concerns of our stakeholders, product team, and clients.
Experience analysing content to ascertain trustworthiness and credibility when conducting legal research and referencing.
Experience working with others and managing your own workload. As a team player in a startup, we promote the independence of running with your own ideas as well as collaborating as a team to achieve them.
An understanding and enthusiasm for researching and writing about legal technology. LawAdvisor's content is a niche in this area and we aim to showcase our industry expertise in this way.
The ability to work alongside the customer success and marketing teams but also autonomously as you take the initiative to do what is needed.
The ability to build domain and industry knowledge quickly.
Bonus points...
A Law LLB degree.
Thrive under pressure.
Experience working with a remote team.
Experience working in the legal services industry.
Apply
Your application has been successfully submitted.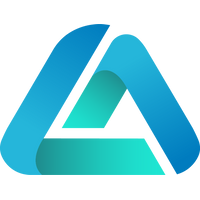 Lawyer like never before