Digital Marketing Manager
This job is no longer accepting applications.
We Are
Breaking The Law
LawAdvisor was founded in 2015 in Melbourne, Australia with a fearless and ambitious belief: that everybody should have access to justice.
We hypothesised that the high costs, inefficiencies, and difficulties of obtaining legal help could be overcome simply by providing greater access to legal information, and by providing everybody with real-time access to high-quality, affordable lawyers online.
Our mission has since been supported by thousands of lawyers and has allowed us to expand and set up offices across the globe. We've also attracted high profile investors and partners who have shared our mission to transform legal service delivery.
We're still not satisfied. The potential exists to completely revolutionise the practice of law. The start of this decade has delivered LawAdvisor with a new mandate: to overhaul and transform how lawyers work, and how people interact with and consume legal services, with state of the art legal practice management technology in order to (i) increase efficiencies; (ii) automate routine processes; (iii) increase transparency; (iv) bring the legal practice to the 21st century.
We Need…
A Hypebeast
In an industry that is notoriously known for being old-school and lagging behind the times when it comes to technology, we are in need of a hypebeast who is able to communicate and demonstrate the message that LawAdvisor is building the next generation of legal technology products that transforms and redesigns, for the better, the delivery and experience of legal services.
To ensure that our voice deeply resonates with both lawyers and consumers of legal services alike, LawAdvisor's Digital Marketing Manager is our vanguard to not only creating a thriving online presence, but starting a revolution and creating a community of lawyers who demand better tools of the trade.
You not only excelled in marketing theory, but have used your knowledge to continually educate yourself about the rapid developments in online marketing. Further, your storytelling abilities have enabled you to deliver enthralling campaigns that can communicate key messages, but in so doing create an army of loyal and faithful supporters that flock to join your journey. You are adept at using all the latest tools in analysing data and can measure and optimise the effectiveness of every channel, tactic, and strategy available at your disposal to hype our audience.
Above all, you're a go-getter at heart and relish the opportunity to hone your digital marketing skills, and at the same time, play a pivotal role in the creation of LawAdvisor's media department.
You Will…
Take ownership: you'll take charge of all our marketing strategies from conceptualisation, budgeting, and implementation across multiple channels and platforms.
Be our brand guardian: a thorough understanding of our products enables you to communicate the key messages, set against the parameters of ensuring the messages are client-focused, while respecting and further developing our brand identity.
Optimise and elevate: you 'never settle' and consistently push yourself to achieve better results and remain steadfast and resolute when taking risks.
Be a visionary: you aren't afraid to challenge the norm and question the status quo. You're driven by the idea of bringing new and innovative ideas to the table and the belief that you'll draw support from everybody that hears you speak, naysayer or not.
Work with intention: to measure and assess the ROI of our marketing initiatives, you consistently frame clear KPIs and targets for us to reach.
Work hand-in-hand with our product management and product success team to create ready to implement growth initiatives and optimise our use of distribution channels.
Analyse and simplify our marketing performance into reports that are easy to read so that the company can appreciate your greatness.
You Should Have…
A Bachelor's Degree in Marketing, Advertising, Information Technology, another related field or equivalent practical experience.
6+ years of experience as a digital marketing manager or in creating and executing digital marketing strategies.
Superlative writing and storytelling.
A strong left and right brain: you have an enterprising mindset but also prioritise effectiveness and glued to analytics and learnings to ensure each initiative is better than your last.
A love for learning: you understand that nothing is 'new' and you can draw creative inspiration from compelling campaigns that have succeeded in times past.
Strong experience in delivering web, social, and email marketing initiatives from inception to execution.
A strong understanding of digital tools available to enable your activities.
A wide array of hats: you can toggle between various tasks and projects with ease, set measurable objectives, and work towards timelines and budgets.
Bonus Points…
A meticulous eye for UX, UI, and design.
Previous experience in a startup environment.
Experience working with a remote team.
Experience working in the legal services industry.
We'll Offer…
A highly-skilled, driven and dedicated team.

Competitive salary: we strive to always provide industry market rates.

Remote work opportunities: our team is distributed across the globe and we enjoy the flexibility of working remotely when possible.

Continuous learning and development: whether by way of conferences, online courses, or further study, we're here to support your personal and professional growth.

Company retreats: while Zoom and Slack is our operating system, our company retreats allow us to create long-lasting bonds with each other and to feel human.

A direct line with our key users, and influential high-level stakeholders (investors, advisors, and other relevant members) to use as and when needed.

Our Values…
🏆Win and grow together

: strive to become the best in your field and always seek growth opportunities. You are not afraid of challenges or afraid to fail because you have a growth mindset.

👊Nothing is too small

: you're never too big to do the smallest things.

💎Pressure makes diamonds

: as a team, we train to win. You are not scared of pressure and embrace challenges and never lose your resolve.

📈Continuous improvement:

as a leader in the legal technology space, we will continue pushing through the boundaries to create breakthrough legal products.

🤝Teamwork makes the dream work: we don't concern ourselves with office politics. There are plenty of opportunities to earn, learn, grow and succeed together.
🌐No Oompa Loompas:

although we're united with a strong vision and working towards shared goals, we encourage you to be yourself. Our team is diverse, and that is how we are able to continue to think outside the box and come up with the most creative solutions to entrenched problems.
Apply
Your application has been successfully submitted.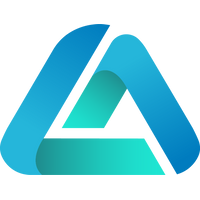 Lawyer like never before