Legal Product Analyst
This job is no longer accepting applications.
We Are
Breaking The Law
LawAdvisor was founded in 2015 in Melbourne, Australia with a fearless and ambitious belief to revolutionise the practice of law.
Our mission has since been supported by thousands of lawyers and has allowed us to expand and set up offices across the globe. We've also attracted high profile investors and partners who have shared our mission to transform legal service delivery. We launched two products in 2021: LegalEye and Fibonacci.
LegalEye is a platform that enables in-house teams and law firms to better track and manage their interactions, derive actionable insights from upcoming and existing engagements, and facilitate better knowledge sharing within the industry. As a result of this approach, both parties are able to drive more meaningful and value-driven relationships.
Fibonacci, a no-code legal project and matter management system that provides in-house counsel and law firms with the tools to execute all kinds of legal matters, from M&A transactions to complex multi-jurisdictional litigation. It enables teams to build project plans, create and automate playbooks, discuss changes, create and manage documents and track progress with all stakeholders in a single workspace through a simple, intuitive user interface.
We Need
A Trend Spotter
As an expert in our industry, target market and current trends, the Legal Product Analyst will help shape, influence and refine the further development of our corporate products, and influence our marketing and go-to-market campaigns. You can work autonomously but also collaboratively with a team and our key stakeholders. You can navigate and filter the many requests that will be demanded of you and can make the tough judgment calls about where to devote your time and attention, based on business priorities. One day, you'll be researching a key area of the law, and the next, you'll be contributing to product direction and providing input about our GTM campaigns.
You're never satisfied with a 'good idea': you will use all the resources at your disposal to ensure that these ideas not only materialise, but provide tangible benefits to our clients, our company, and in transforming the industry. To achieve this, you will work with the core management team and will be trusted to build strong working relationships with our product, marketing and customer success teams. After all, you're tasked with a key responsibility: to ensure LawAdvisor stands out in the world of legal tech and deliver on our promise in revolutionising legal services delivery.


You will...
Understand our business values, and help find and create content that stands out above the legal tech echo chamber, to build a 'one source of trust' for our community.

Be the voice of our customers, understand what they need to hear and find trends in the industry to support that. Using reliable sources to strengthen the credibility of the LawAdvisor name.

Be able to spot and research trends early so LawAdvisor has the opportunity to showcase its 'know how' and let its community know first.

Possess excellent communication when articulating ideas.

Understand the legal-technology 'space' and the value systems that surround the legal service industry.

Use your strong organisational and writing skills to research, engage and produce visionary work with your team.


You should have...
Strong written, verbal and interpersonal skills: you are a central hub of communication within our company as you are responsible for synthesising the voices, needs, and concerns of our stakeholders, product team, and clients.

Experience working with others and managing your own workload. As a team player in a startup, we promote the independence of running with your own ideas as well as collaborating as a team to achieve them.

An understanding and enthusiasm for researching and writing about legal technology. LawAdvisor's content is niche in this area and we aim to showcase our industry expertise in this way.

The ability to work alongside the customer success and marketing teams but also autonomously as you take the initiative to do what is needed.

The ability to build domain and industry knowledge quickly.


Bonus points...
A law degree or a business degree

Thrive under pressure.

Strong public speaking and presentation skills.

Experience working in a corporate environment.

Experience working in the legal services industry.
We'll Offer…
A highly-skilled, driven and dedicated team.

Competitive salary: we strive to always provide industry market rates.

Remote work opportunities: our team is distributed across the globe and we enjoy the flexibility of working remotely when possible.

Continuous learning and development: whether by way of conferences, online courses, or further study, we're here to support your personal and professional growth.

Company retreats: While Zoom and Slack is our operating system, our company retreats allow us to create long-lasting bonds with each other and to feel human.

A direct line with our key users, and influential high-level stakeholders (investors, advisors, and other relevant members) to use as and when needed.
Our Values…
🏆Win and grow together

: strive to become the best in your field and always seek growth opportunities. You are not afraid of challenges or afraid to fail because you have a growth mindset.

👊Nothing is too small

: you're never too big to do the smallest things.

💎Pressure makes diamonds

: as a team, we train to win. You are not scared of pressure and embrace challenges and never lose your resolve.

📈Continuous improvement:

as a leader in the legal technology space, we will continue pushing through the boundaries to create breakthrough legal products.

🤝Teamwork makes the dream work: we don't concern ourselves with office politics. There are plenty of opportunities to earn, learn, grow and succeed together.
Apply
Your application has been successfully submitted.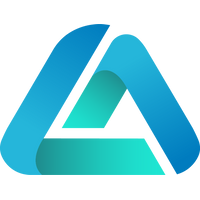 Lawyer like never before