Senior Customer Success Manager
This job is no longer accepting applications.
Brightflag is seeking an experienced and highly motivated Customer Success Manager who has a proven track record of working with global enterprise customers to deliver ongoing value and client success post-sales. You will join an existing team of experienced CSMs who are responsible for managing the relationships with Brightflag customers, understanding customer needs, and rapidly helping customers adopt and leverage our solutions for success. This role will report into the Vice President of Customer Success. 
As a CSM, you will work closely with other Brightflag teams like Sales, Marketing, Implementation, Support, and Product to ensure customers achieve their legal operations objectives and realize significant value from using our platform. At Brightflag, our goal is to make each individual feel valued for his or her contributions to the company's mission. We are looking for smart people who want to do remarkable things. We strive to create an environment where people enjoy coming to work every day while making an impact at a fast-growing startup. 
WHAT YOU WILL DO:
Given the high-degree of customer advocacy and outcome-driven success, CSMs require strong communication, organization, presentation, data analysis, problem solving, time management, and relationship building expertise, with the ability to manage multiple geographic accounts of varying size, maturity, and complexity. 
Establish trusted advisor relationships with customer executive sponsors such that all activities are closely aligned with the customer's business strategy, allowing the full potential of their Brightflag solution to be realized
Track customer outcomes and success goals with regular weekly / bi-weekly meetings to ensure progress
Deliver Quarterly Business Reviews (QBRs) focused on key data insights, adoption, proactive recommendations, and value realization for customers 
Identify blockers to client success and develop mitigation strategies through internal and external collaboration 
Continuously articulate the value and evangelize the future of Brightflag, and define adoption and expansion strategies across the customer's organization
Conduct regular health checks to identify risks early and determine mitigation strategies
Understand and track customer feature requests and provide regular input to the Product team based on customer feedback 
Develop communication cadence and leadership on product updates that impact your customers' global content activities and objectives
Own all processes and activities for customer renewals, ensuring on-time renewal and continued value
Assess customer requirements, resolving problems, anticipating future needs, and generally serving as the customer's advocate within Brightflag
WHAT YOU'VE ALREADY DONE:
You've worked for a software company and have demonstrated the ability to manage enterprise customer relationships remotely, delivering successful outcomes
You pride yourself on your ability to network and manage relationships across many different functions within a complex global customer organization
You're known for your excellent communication skills, including customer facing verbal, written, and presentation ability
You have anticipated customer risks and applied appropriate mitigation actions
You've demonstrated the ability to handle multiple clients, projects and priorities simultaneously
You are highly self-motivated, with a penchant for continuous, independent improvement under remote working conditions
You are an enthusiastic individual and have a true willingness to learn about our customers' business
BONUS SKILLS:
Domain knowledge or expertise in legal management, legal operations or legal service delivery
Experience with Salesforce, JIRA, Zendesk or other account management and CS software 
Detailed understanding of the SaaS business model with experience delivering SaaS solutions for midmarket and enterprise business customers
Have worked in a geographically distributed team
BENEFITS & PERKS
At Brightflag, your work makes a real difference, your contribution is seen and your work is valued. We value growth & would love for you to join & later on find new passions here at Brightflag!
Competitive salary and equity in a fast-growing start-up   
Flexible work location across Ireland
25 days holidays   
Comprehensive health insurance with Irish Life   
Educational Assistance policy (incl study leave) to support your development 
Reading is important, therefore we offer an outstanding Book Worm Scheme benefit   
Wellness Programs and a focus on Work Life balance 
Apply
Your application has been successfully submitted.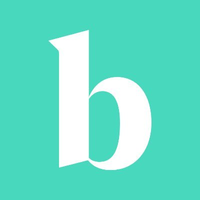 Take control with AI-powered software that's easy to use and backed by proactive customer support.