Legal Operations Engineer
This job is no longer accepting applications.
We Are
Breaking The Law
LawAdvisor was founded in 2015 in Melbourne, Australia with a fearless and ambitious belief: that everybody should have access to justice.
We hypothesised that the high costs, inefficiencies, and difficulties of obtaining legal help could be overcome simply by providing greater access to legal information, and by providing everybody with real-time access to high-quality, affordable lawyers online.
Our mission has since been supported by thousands of lawyers and has allowed us to expand and set up offices across the globe. We've also attracted high profile investors and partners who have shared our mission to transform legal service delivery.
We're still not satisfied. The potential exists to completely revolutionise the practice of law. The start of this decade has delivered LawAdvisor with a new mandate: to overhaul and transform how lawyers work, and how people interact with and consume legal services, with state of the art legal practice management technology to (i) increase efficiencies; (ii) automate routine processes; (iii) increase transparency; (iv) bring the legal practice to the 21st century.
We Need…
A Listener
Studies routinely demonstrate that those who listen have more successful relationships. Those who listen are able to masterfully acquire information, better understand a person or situation, and are able to engender trust from their key relationships and they themselves become more actively heard. As LawAdvisor's expert listener, you'll be entrusted to build, nurture, and grow a portfolio of key client relationships so as to identify and exploit business opportunities.
LawAdvisor prides itself on spearheading the future of legal practice by creating groundbreaking solutions that speak to the industry's pain-points and demonstrating to its actors that there exists a better way. The Portfolio Manager is pivotal in being able to communicate this vision. In order to transport our company and our clients into a future we're yet to enter, you must be able to develop a trusted advisor relationship with our clients. To become a trusted advisor, it is important you not only understand the problems our clients face daily, but be able to advise them about key industry trends that can solve such problems.
In order to capitalise on your client-facing position, you must be curious about our market and the relationships that it comprises. Your domain knowledge allows you not only to engage in 'law-speak' and to empathise with our clients' problems, but more importantly, engender credibility and trust when you put forward our solutions to these problems. As an articulate and ambitious communicator, you can clearly (and succinctly) identify and nurture business opportunities, using your supreme command of LawAdvisor's product suite.
We will entrust you to manage a valuable portfolio which includes Magic Circle law firms, leading financial institutions, and innovation focused legal departments. You will be expected not only to maintain this portfolio, but actively grow it with strict growth criteria year on year.
Above all, you are a closer. You believe that each deal you become involved in will be signed, sealed, and delivered.
You Will…
Understand that startups are chaotic but kind of enjoy it. You thrive in chaos and can interpret loosely defined instructions.

Operate with urgency. Everyday is a chance to achieve and succeed.

Own OKRs: you will create company and departmental goals that you will own and consistently measure.

Demonstrate supreme command of LawAdvisor's product suite.

Report directly to LawAdvisor's leadership team, including external stakeholders (investors and advisors).

Develop client accounts to their full potential, through a consultative approach, listening to the client and implementing solutions that fit their needs.

Understand the legal-technology 'space' and the value systems that surround our market.

Be the professor of our users' "pain points". You not only empathise with our clients, but you will be well versed in describing the problems we are trying to solve.

Identify new business initiatives: you reflect on our current strategies and further refine, improve upon, or completely revamp these strategies.

Plan, prepare and deliver presentations: as you build new relationships with key stakeholders, you'll be entrusted to deliver effective pitches with a view to winning work.

Remain ahead of the curve: your intimate understanding of the industry allows you to help our clients identify new business opportunities that can be enabled through the adoption of our technology.

Build meaningful relationships: some of the best business deals are closed at the pub.

Use your expert leadership, organisation and execution skills to lead, engage and produce visionary work with your team.
You Should Have…
A Bachelor's Degree in Law, Business Management, Marketing, Product Management, or another related field or equivalent practical experience.

5+ years of proven experience in legal practice, sales, marketing, business development or another related field.

Problem-solving and analytical skills: you are faced with a variety of situations so you need to be able to problem-solve and analytically think as the situation demands.

Strong written, verbal, presentation and interpersonal skills: your ability to communicate and present effectively is our key to unlocking new opportunities.

A strong command of using digital tools to enable your workflow.

A proactive mindset: you can work with little to no guidance as you are well versed with exhausting all the resources at your disposal.

The ability to build domain and industry knowledge quickly.

Previous experience in negotiating and closing deals.
Bonus Points…
MBA.

Thrive under pressure.

Previous experience as a Business Development Manager, Commercial Manager, Sales Executive, Business Development Executive, Sales Manager, or another similar position.

Previous experience in customer service.

Previous experience in a startup environment.

Experience working with a remote team.

Experience working in the legal services industry.
We'll Offer…
A highly-skilled, driven and dedicated team.

Competitive salary: we strive to always provide industry market rates.

Remote work opportunities: our team is distributed across the globe and we enjoy the flexibility of working remotely when possible.

Continuous learning and development: whether by way of conferences, online courses, or further study, we're here to support your personal and professional growth.

Company retreats: While Zoom and Slack is our operating system, our company retreats allow us to create long-lasting bonds with each other and to feel human.

A direct line with our key users, and influential high-level stakeholders (investors, advisors, and other relevant members) to use as and when needed.
Our Values…
🏆Win and grow together

: strive to become the best in your field and always seek growth opportunities. You are not afraid of challenges or afraid to fail because you have a growth mindset.

👊Nothing is too small

: you're never too big to do the smallest things.

💎Pressure makes diamonds

: as a team, we train to win. You are not scared of pressure and embrace challenges and never lose your resolve.

📈Continuous improvement:

as a leader in the legal technology space, we will continue pushing through the boundaries to create breakthrough legal products.

🤝Teamwork makes the dream work: we don't concern ourselves with office politics. There are plenty of opportunities to earn, learn, grow and succeed together.
🌐No Oompa Loompas:

although we're united with a strong vision and working towards shared goals, we encourage you to be yourself. Our team is diverse, and that is how we are able to continue to think outside the box and come up with the most creative solutions to entrenched problems.
Apply
Your application has been successfully submitted.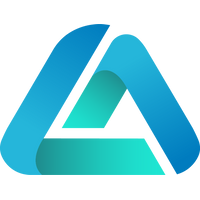 Lawyer like never before