Product Success Manager
This job is no longer accepting applications.
We Are
Breaking The Law
LawAdvisor was founded in 2015 in Melbourne, Australia with a fearless and ambitious belief: that everybody should have access to justice.
We hypothesised that the high costs, inefficiencies, and difficulties of obtaining legal help could be overcome simply by providing greater access to legal information, and by providing everybody with real-time access to high-quality, affordable lawyers online.
Our mission has since been supported by thousands of lawyers and has allowed us to expand and set up offices across the globe. We've also attracted high profile investors and partners who have shared our mission to transform legal service delivery.
We're still not satisfied. The potential exists to completely revolutionise the practice of law. The start of this decade has delivered LawAdvisor with a new mandate: to overhaul and transform how lawyers work, and how people interact with and consume legal services, with state of the art legal practice management technology in order to (i) increase efficiencies; (ii) automate routine processes; (iii) increase transparency; (iv) bring the legal practice to the 21st century.
We Need
A 'Learned' Influencer
The Product Success Manager has a hyper-focused mandate: that is to create, nurture and grow relationships with our key clients by enabling them, via knowledge transfer, to achieve their goals when using LawAdvisor's products. You epitomise LawAdvisor's 'customer-first' philosophy by ensuring you communicate clearly and proactively, prioritise customer issues, and implement innovative methods and tools to educate our users about best-practice use of LawAdvisor's technology, ensuring effective product adoption thereby achieving customer success.
You'll have prior experience in operating within a defined customer success framework, yet have the confidence to challenge the status quo and ask the tough questions when required.
You'll balance your empathy for the client with a comprehensive understanding of our product strategy, skillfully controlling conversations around requirements gathering, implementation, and onboarding.
You'll have the ability to see the forest from the trees to ensure you are always on top of our products' goals and roadmap in order to have effective discussions with our clients. You have the desire and enjoy operating at the coal face of the client experience: as you will be involved in multiple phases of the customer lifecycle, you will become an expert in project delivery because a happy client makes for an excellent product success manager.
You Will…
Live and breath customer and product success: the commitment doesn't end when a customer signs up—that's when it begins. You should drive LawAdvisor's focus on high customer satisfaction across our teams by leading the relationship of LawAdvisor's strategic accounts, during implementation, onboarding, training, and ongoing adoption.
Key client growth: identify areas for growth within existing clients and proactively drive and manage the renewal process.
Organically upsell opportunities: you're dedicated to fulfilling customer goals and needs, which will create opportunities to introduce other products and services that may be beneficial.
Put out the flame before it's a wildfire: look out for our customers' businesses and work with them to find solutions to their pain points. Act immediately to fix the problem before it becomes a complaint.
Be responsible for advocating their needs: with an in-depth understanding of customers' likes and dislikes about our products, you're able to share this information with our other departments to ensure we're always considering the voice of the customer in the further development of our products.
Product improvement: work closely with product and marketing to help them better understand how our customers use our products, why it is valuable to them and what we could do to make it even better.
Take charge of implementing processes with internal teams to establish a level of quality customer service that exceeds client expectations
You Should Have…
4+ years of experience in Management Consulting, Customer/Product Success, Account Management, Business Development, or another client-facing role.
Your middle name is communication: you need to make sure the right information flows from the organisation and salespeople to prospects at the right time and place.
Organisational accuracy: you need to stay on task and follow through on commitments with the agility to change priorities when circumstances call for it.
Experience working with brand image and promoting value through customer experience.
Experience with executive stakeholder management and a strong executive presence.
Good emotional intelligence to easily empathise and understand the customer's requirements.
A good understanding of project management: it's essential they know how to give the right amount of information and assign specific tasks to individual teams or members with clear outcomes needed.
Know how to interpret data from surveys, buying patterns, demographics, behaviours, engagement and feedback.
You have the desire and ability to learn business processes, organisational operations and company goals so they are always moving in the right direction.
Good teaching skills – and a level of comfort instructing others: you might walk prospects through their systems and product or service trials. You will often take new customers through first-time use.
Have grit and tenacity to never give up and to find every way to make your customers successful. You will use all the resources at your disposal to deliver success even when it seems impossible.
Bonus Points…
Previous experience in a startup environment.
Experience working with a remote team.
Experience working in the legal services industry.
We'll Offer…
A highly-skilled, driven and dedicated team.

Competitive salary: we strive to always provide industry market rates.

Remote work opportunities: our team is distributed across the globe and we enjoy the flexibility of working remotely when possible.

Continuous learning and development: whether by way of conferences, online courses, or further study, we're here to support your personal and professional growth.

Company retreats: while Zoom and Slack is our operating system, our company retreats allow us to create long-lasting bonds with each other and to feel human.

A direct line with our key users, and influential high-level stakeholders (investors, advisors, and other relevant members) to use as and when needed.
Our Values…
🏆Win and grow together

: strive to become the best in your field and always seek growth opportunities. You are not afraid of challenges or afraid to fail because you have a growth mindset.

👊Nothing is too small

: you're never too big to do the smallest things.

💎Pressure makes diamonds

: as a team, we train to win. You are not scared of pressure and embrace challenges and never lose your resolve.

📈Continuous improvement:

as a leader in the legal technology space, we will continue pushing through the boundaries to create breakthrough legal products.

🤝Teamwork makes the dream work: we don't concern ourselves with office politics. There are plenty of opportunities to earn, learn, grow and succeed together.
🌐No Oompa Loompas:

although we're united with a strong vision and working towards shared goals, we encourage you to be yourself. Our team is diverse, and that is how we are able to continue to think outside the box and come up with the most creative solutions to entrenched problems.
Apply
Your application has been successfully submitted.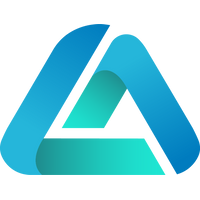 Lawyer like never before