Assistant General Counsel
This job is no longer accepting applications.
InCloudCounsel is seeking an Assistant General Counsel to join our rapidly growing company. InCloudCounsel is the leading technology and services provider of contract automation and intelligence for many of the world's biggest and most innovative companies. By combining highly experienced corporate attorneys with cloud-based software that unlocks valuable data within contracts, InCloudCounsel offers a scalable, end-to-end solution for negotiating and managing routine legal work.
As the second member of our Legal team, you will assume responsibility for the day-to-day legal support of our Talent, People, and Legal Partnerships departments. Our global team of employees and network of independent lawyer partners are critical to our business and we are looking for an AGC who is empathetic, resourceful, and diplomatic in their approach to tackling business needs and ensuring compliance all while enabling our business to continue to innovate and thrive. The AGC will report directly to our General Counsel, and can be located in any of our U.S. locations.*
*InCloudCounsel is an employer in the following locations: CA, D.C., CT, FL, GA, IL, MA, NJ, NY, OR, PA, TN, TX, VA, WA; we currently have U.S.-based offices in Los Angeles, New York City, and San Francisco. Until further notice, all InCloudCounsel employees are working remotely. 
Responsibilities:
Legal Partnerships: navigate regulatory issues around the practice of law and independent contractor networks; manage the company's strategy in close partnership with the Legal Partnerships team; work cross-functionally with Account Management, Legal Partnerships, Strategy, and Product teams around the company's enablement of the lawyers in our network.
Employment: support the People team with employee matters, including considerations around our rapid international growth, company policies, personnel issues, equity and other employment related documentation; support Talent team with offer documentation and immigration matters as needed.
Compliance/Privacy: leverage knowledge of business goals and regulatory challenges to build a strong compliance function that ensures all company practices are compliant with multi-jurisdictional laws and regulations; specific focus on privacy compliance.
Legal Operations: put in place frameworks around how we think about our toughest legal issues; develop strategies to operationalize and scale our legal department as the business grows; manage the Company's outside counsel for matters related to employment, immigration sponsorship, legal partnerships, and compliance. 
General Legal Department Support: roll your sleeves up and jump in to support the GC in responding to ongoing, ad hoc, and special requests across the business, including contract, insurance, tax, corporate, product, IP, and various other matters as needed.
Skills & Requirements:
Education: JD required, preferably from a top law school, or top performer at a mid-tier law school.
Experience: 4+ years' L&E experience (including BigLaw experience).
Labor & Employment Experience: substantial experience in a wide variety of labor and employment related matters including independent contractor relationships.
Work Toward "Yes:" strong inclination to figure out ways to do things rather than reasons not to; don't be a rubber stamp, but don't be a stop sign.
Broad Legal Acumen and Curiosity: comfortable working across a range of legal issues outside of Talent, People, and Legal Partnerships; desire to expand practice, work across all departments, and figure things out; this is not a role for someone who wants to stay in one lane. 
Thoughtful Advocacy: ability to effectively advocate for a position while navigating through pushback from senior members of the team, many of whom are (former) lawyers, themselves. 
Attention to Detail: extreme regard for detail and commitment to delivering accurate and flawless work.
Communication: mature, thoughtful and effective communication capabilities in all mediums (i.e., phone, Zoom, email, in-person, formal written communication).
Teamwork: effectiveness working across a highly-distributed, multi-functional team; ability to support the company's needs in a respectful, thoughtful, and collaborative manner consistent with the company's culture.
Cross-Functional Efficacy: ability to work on large, complex projects involving stakeholders from across the company while managing towards achieving the company's goals.
Apply
Your application has been successfully submitted.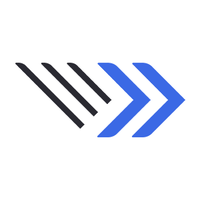 InCloudCounsel is a global legal services and technology company focused on automating and enhancing high-volume legal processes.