Legal Project Manager
This job is no longer accepting applications.
We have a brilliant opportunity for a Legal Project Manager to join our Osborne Clarke Solutions (OCS) team. As Legal Project Manager you'll take ownership of multiple projects, acting as the intermediary between our clients and the OCS team, ultimately capturing what the project is and what needs to be done.
This is a full-time, permanent position, usually based out of our Bristol office, although we are happy to consider some home working on occasion for this position too, but at present due to the UK Government guidelines this position will be working remotely.
About the OCS Team
OCS play a crucial role in helping clients explore exactly how they would like legal and related services to be delivered to maximise the value to their businesses. The team is overtly focused on the client first; developing new products and services to deliver existing services better, and to deliver entirely new services to meet growing client needs. The team operates out of the UK and Germany, with teams of ex-lawyers, and technologists in both locations.
OCS has two key goals. First, to make sure we're responding to client demands for greater value, efficiency and certainty from their lawyers, whilst maintaining the highest quality. Secondly, in helping us bring innovative ideas to the delivery of our, or our clients', current and new, services.
By talking to clients, using collaborative technology, and developing creative solutions, we believe that we can continue to improve the value, efficiency and predictability of our services.
The team has already delivered solutions to a significant number of clients across jurisdictions, with hundreds of projects now being run and managed online. The team are working on many more opportunities to design and implement new delivery and technology tools, ensuring that our lawyers have the products and resources needed to provide the best possible service to our clients. The team also are working on a number of projects that help clients' own process improvements.
As the demands on the team grow, we have a need for more a dedicated, legally experienced, Legal Project Manager to join OCS to work with us, and OC lawyers and clients, to help manage our growing portfolio of new products, services and solutions across OCI jurisdictions.
The role
As the Legal Project Manager you would have full oversight, and take ownership, of the pre-existing and new projects in our OCS team, acting as the central point between our client service and developments teams. More specifically you will:
Have involvement in gathering the requirements, creating the roadmap and establishing the design of client and internal solutions
Be involved in the data capture / analysis and visualisation strategy for each platform
Work with our Solutions Managers to help manage the build of the resulting solutions and keeping the client (internal or external), OCS, Knowledge, the Development team, R&C and other stakeholders engaged, consulted and informed
Test solutions (including directly with clients) and discuss/plan for roadmap of iterative changes
Continually manage capacity and resource within the team, ensuring each project is sufficiently resourced against competing priorities
Develop process templates for certain worktypes (for use within, and across, service lines)
Develop project management templates for certain worktypes - connected to the products that we create
Become a key enabler of adoption by client lawyers or internal lawyers of the new tools
Play a key role in liaison with clients or internal lawyers through project lifecycle, and ongoing client CRM
You'll be
This is a brand new role for the team, so we're ideally looking for someone who has demonstrable project management experience gained within the legal industry. Experience as a Business Analyst would also be very useful for this role.
You will also have experience in:
Transactional work, and managing transactional processes - eg, DD, CPs, Deal management
Client-facing experience
An interest in technology, disruption and problem solving
Coding abilities are not a pre-requisite, but some understanding of coding principles and / or any experience would be useful
Willingness to fail, learn and improve ideas and solutions
A mind given to curiosity, creativity and a desire to change things for the better
Apply
Your application has been successfully submitted.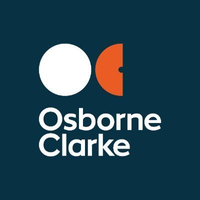 Helping you succeed in tomorrow's world.