Solutions Manager
This job is no longer accepting applications.
Due to continued success, our innovative and growing Osborne Clarke Solutions (OCS) team has an exciting opportunity for a Solutions Manager to join them. The role is full time, permanent role, usually based out of our Bristol office, although we are happy to consider some home working for this position too. At present we are still predominantly working from home, but we envisage an increase to some office based working over the remainder of the calendar year.
About us
Osborne Clarke is an international legal practice with over 270 Partners and more than 900 talented lawyers in 26 locations*. Our sector-based approach enables us to help our clients tackle the issues they are facing today, and prepare for the ones that they will face tomorrow. Advising them both comprehensively and commercially. We love working closely with our clients on new deals, products and solutions which will transform their businesses, markets and even sectors. And our unique approachable culture is not an added extra, it's fundamental to our success.
The Team
Osborne Clarke's Solutions team play a crucial role in helping clients explore exactly how they would like legal and related services to be delivered to maximise the value to their businesses. The team is overtly focused on the client first, and on developing new products and services to deliver existing services better, and to deliver entirely new services to meet growing client needs. The team operates out of the UK and Germany, with teams of ex-lawyers, and technologists in both locations.
Our Solutions programme has two key goals. First, to make sure we're responding to client demands for greater value, efficiency and certainty from their lawyers, whilst maintaining the highest quality. Secondly, in helping us bring innovative ideas to the delivery of our, or our clients', current and new, services.
By talking to clients, using collaborative technology, and developing legal project management tools, we believe that we can continue to improve the value, efficiency and predictability of our services.
The programme has already delivered solutions to a number of clients across jurisdictions, with hundreds of matters now being instructed, run and managed online. The team is now working on many more opportunities to design and implement new delivery and technology tools, and also help clients' own process improvements.
The team are also heavily involved in ensuring that our lawyers have the products and resources needed to provide the best possible service to our clients.
OCS is headed by partners who focus on developing and delivering new products and services. As the demands on the team grow, we have a need for more dedicated, legally experienced, resource to work with the team, other OCI lawyers and clients, in producing and managing our growing portfolio of new products, services and solutions across OCI jurisdictions.
Key role responsibilities:
Internal promotion of OC Services: Regular engagement with OC national businesses about the client solutions available through OC Solutions to manage client relationships and deliver services
External promotion of OC Services: Regular engagement and interaction with, and demonstrations to, OC clients and client targets regarding the client solutions available through OC Solutions to manage client relationships and deliver services; production of case studies and other marketing material and speaking at relevant events and conferences
Client projects: work closely with relevant client partners and teams, and the client contacts, to:
understand the client need
consider the possible solutions to meet that need and prepare a client proposal
lead the gathering of requirements, and the design of client and internal solutions
day to day leading the data strategy for each solution (covering capture, interaction, analysis, and visualisation) and ensuring it relates to, and leverages, OCS' general data management tools
manage and contribute to the build of the resulting solutions through configuration of HighQ sites, use of OCS' coding tools, and the development of automated documents for client and/or OC use
ensure solutions are thoroughly tested (incl with clients), and planning/managing a roadmap of iterative changes and improvements to the solutions
oversee and manage the adoption by client lawyers and/or internal lawyers of the new tools
manage the input of more junior members of the OCI Solutions team to projects
Pricing: Involvement in the development of a menu of prices for the different solutions and bespoke pricing for non-standard solutions
Maintenance of solutions: Responsibility for the ongoing management of sites in operation, and leading role (incl potentially as account director) in the client relationship and its growth
Reporting: Regular reporting on projects to senior management, and involvement with them in planning strategy for each client/solution
Person specification:
As well as having an interest in technology, disruption and problem solving, we need someone who is:
A qualified lawyer or has experience in a similar legal technology role
Has client-facing experience from practice, and ideally experience engaging with clients on the use of technology in delivering legal services
Understanding or experience of transactional work, and managing transactional processes - eg, DD, CPs, Deal management
Understanding of how corporations and, in particular, how legal departments operate
Willing to fail, learn and improve ideas and solutions
Creative problem-solver and a desire to change things for the better
Coding abilities are not a pre-requisite, but some understanding of coding principles and/or any experience would be useful
Experience of HighQ is not a pre-requisite, but could be useful
Apply
Your application has been successfully submitted.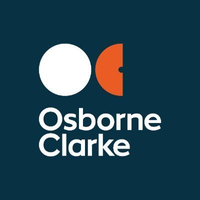 Helping you succeed in tomorrow's world.