Legal Recruiting Specialist - EMEA
This job is no longer accepting applications.
InCloudCounsel is seeking a Legal Recruiting Specialist - EMEA to join the Legal Partnerships team of our rapidly growing company. InCloudCounsel modernises legal processes, globally, for many of the world's leading companies. We offer scalable, end-to-end solutions for processing routine contracts and abstracting complex documents by pairing our worldwide network of experienced lawyers with AI-enabled software. We also offer the first purpose-built software tool designed to help funds manage their obligations.
This is a great opportunity for a self-starting professional with an interest in legal recruiting and business support to play a critical role in supporting the maintenance and growth of our legal network within EMEA, implementing systems, streamlining and maintaining data and reports, and contributing to the success of our Legal Partnerships team. In this role, you will have the opportunity to work alongside our Recruiting Managers, Legal Community Manager, and Director of Legal Training and Development to learn what it takes to successfully recruit, onboard, and retain great talent in the legal tech industry. 
The Legal Recruiting Specialist - EMEA will report directly to the Legal Recruiting Manager - EMEA at InCloudCounsel, and the package includes a competitive base salary and full benefits. The company has offices in San Francisco, Los Angeles, New York, London, and Hong Kong. The preferred location for this role is London.* 
*Until further notice, all InCloudCounsel employees are working remotely from home.
Responsibilities
Recruiting & Onboarding: Work closely with the Legal Recruitment Manager - EMEA to facilitate all aspects of the recruiting process within EMEA including maintaining our ATS (Greenhouse), reviewing incoming applicants and scheduling interviews, assisting in the direct sourcing of potential applicants for EMEA, conducting reference calls, and assisting with the candidate experience from application through to onboarding and retaining successful talent once engaged;
Systems & Processes: Work closely with the Legal Recruiting Manager - EMEA to constantly improve and implement systems, technology, and processes with the goal of supporting the Legal Partnerships team's performance and improving overall candidate and lawyer experience;
Measurement & Reporting: Identify, maintain, analyse, and present data-driven insights on an on-going basis related to recruiting and talent objectives to drive strategic planning and decision-making;
Operations: Streamline processes across the Legal Partnerships department to provide a more integrated approach to lawyer satisfaction. Perform additional duties as assigned by the Legal Recruiting Manager - EMEA, including the frequent involvement in projects with the Legal Partnerships team, as required.
Requirements
Experience: Minimum 2+ years' professional work experience, preferably in a law firm or Big 4 environment (e.g. Legal Recruiting, HR recruitment, HR Administration);
Education: Bachelor's degree preferred;
Communication Style: Clear, polished and professional written and oral communication. Effective communicator with strong interpersonal skills who takes a proactive approach to work;
Project Management: Ability to prioritise and balance multiple tasks and projects independently while knowing when to ask for help. Takes ownerships over tasks & demonstrates ability to operate both within a team and autonomously; 
Technically Savvy: Able to easily learn and train others on how to use technology tools and software; proficiency in Google Workspace a plus; 
Detail-oriented: Flawless attention to detail; can spot a typo from a mile away. Thinks and plans logically, making sure ideas and issues are thoroughly evaluated; 
Motivated: Proactive in learning and evaluating potential problems with a solution oriented approach. 
About the team
We're all about freedom. InCloudCounsel is on a mission to free companies from outdated legal processes and corporate lawyers from outdated work models. We're a group of former Big Law lawyers, business professionals, and engineers working together to modernize the legal industry. The people behind developing our product, servicing our customers and lawyer partners, and driving our business operations are dynamic individuals who have also achieved the freedom to do what's important to them - they're musicians, dancers, photographers, sailors, surfers, world travelers, home flippers, and animal lovers - and our freedom inspires us to free others.
Benefits
Medical, dental, and vision insurance
Parental leave
Generous vacation policy
Annual professional development stipend
Remote work flexibility
Apply
Your application has been successfully submitted.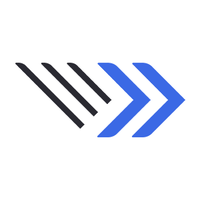 InCloudCounsel is a global legal services and technology company focused on automating and enhancing high-volume legal processes.