Sales Development Representative
This job is no longer accepting applications.
We are seeking an experienced Sales Development Representative (SDR) or Inside Sales Representative who has a proven track record of success, is highly motivated, embraces technology and thrives in a target-focused entrepreneurial environment. The individual will be responsible for building the sales pipeline in APAC. Remote working is available for this role.
As a Neota SDR (Sales Development Representative), you are a master of building a sales pipeline (Sales Qualified Leads) within the legal and professional services sectors. You creatively leverage HubSpot's automation features and other outbound activities to help generate meetings and opportunities for the wider sales team.
Responsibilities
Research and identify potential customers for Neota Logic
Create outbound prospecting campaigns via cold emails and calls
Collaborate with the Sales & Marketing department to develop targeted lists, call strategies, and messaging to drive opportunities
Utilise industry knowledge to research & develop accounts, identify key players and generate interest.
Follow up after events and other marketing campaigns to warm leads
Learn and maintain knowledge of Neota's platform, track, and report on all activities and results using HubSpot.
Qualifications
1 – 2 years of cold calling sales experience, ideally for a SaaS company
Ability to deliver engaging presentations
Ambition, goal-oriented for growth
Superior time management and productivity skills
Knowledge, of the following skills, is a plus:
You are passionate about prospecting
You have a competitive and positive attitude
You are hungry to meet and exceed sales quotas
You are comfortable sending emails and making calls every day
You are experienced with CRM software (e.g. Salesforce, MS Dynamics, NetSuite, HubSpot)
You have professional communication skills - both verbal and written
Apply
Your application has been successfully submitted.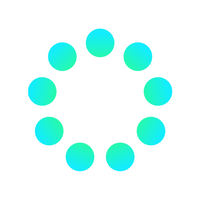 The leading no-code platform for legal, risk and compliance professionals