Senior Product Marketing Manager
This job is no longer accepting applications.
InCloudCounsel is seeking a Senior Product Marketing Manager to join our rapidly growing company and marketing team! 
This will be a critical role to help develop the foundation of Product Marketing, executing go-to-market strategies for disrupting the legal industry, and working closely with leading global enterprise customers to set InCloudCounsel apart as a leading alternative legal services provider. The role will primarily focus on expanding into new markets/verticals, assessing market requirements, and conducting analysis to build our go-to-market strategy for our current solutions.
The role will report directly to our Head of Product Marketing, and the package includes a competitive base salary and benefits. We prefer candidates in San Francisco, New York, Los Angeles, or Austin, but are open to great candidates in other U.S. locations.  
*Until further notice, all InCloudCounsel employees are working remotely from home. 
Responsibilities
Customer expert: Talk regularly to customers and prospects to develop a rich understanding of our customers, their needs, and how to drive value for them - including buyer personas and key use cases
Positioning and messaging: Develop clear, compelling messaging that sets us apart from competitors and drives adoption in new markets.
Product launches: Partner with the product team to develop overall launch strategies and plans for new markets and product launches.
Enablement: Work with customer-facing teams to create impactful narratives and content that drive new customer acquisition and upsell opportunities.
Metrics and iteration: Develop and track metrics (both qualitative and quantitative) that help us understand the success of our products in the market and seek to continuously improve upon that success.
Skills & Requirements
Experience: 5+ years of product marketing experience.
Storytelling: You have deep empathy for customers and are able to adapt how you communicate to best reach and engage your audience. You have excellent verbal and written communication skills.
Data-driven: You like working with data and insights and pair that with your passion for users to generate balanced and thoughtful points of view for how to analyze new markets and opportunities.
Organized: You are able to manage highly interdependent, complex projects and keep various workstreams on track.
Passionate about technology: You are keen to learn about how things work and are not afraid to dig into the details of our technology and how it applies to legal documents.
Ambitious: You are eager to make an impact at InCloudCounsel; you thrive in a fast-moving, dynamic, hyper-growth environment and are able to operate fluidly between the 30,000-foot strategy level and the micro-detail to get things right; you are excited to develop new processes.
A team player: This role will collaborate with basically every team at InCloudCounsel; you are able to work with a range of disciplines to execute on your work and are not afraid to roll up your sleeves and get things done.
About the team: We're all about freedom. InCloudCounsel is on a mission to free companies from outdated legal processes and corporate lawyers from outdated work models. We're a group of former Big Law lawyers, business professionals, and engineers working together to modernize the legal industry. The people behind developing our product, servicing our customers and lawyer partners, and driving our business operations are dynamic individuals who have also achieved the freedom to do what's important to them - they're musicians, dancers, photographers, sailors, surfers, world travelers, home flippers, and animal lovers - and our freedom inspires us to free others.
Benefits:    
Medical, dental, and vision insurance
401K, pre-tax benefits
Parental leave
Generous vacation policy
Annual professional development stipend
Remote work flexibility
Apply
Your application has been successfully submitted.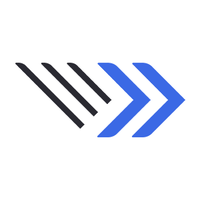 InCloudCounsel is a global legal services and technology company focused on automating and enhancing high-volume legal processes.