Lexible Legal Engineer
This job is no longer accepting applications.
We're looking for an experienced and collaborative legal professional who wants to bring their legal skills and understanding of technology to bear to help transform contract negotiation. This is a fantastic opportunity for a committed individual who enjoys solving legal challenges to work with a talented multi-disciplinary team and add great value to our legal content team. Ideally this role will be based in our Cambridge office, however this is flexible for the right person.


Job Overview
Play in key role in the legal content team responsible for:
The creation, delivery and maintenance of ThoughtRiver's out of the box (ThoughtRiver authored) contract review streams to meet market demand, speeding up time-to-value for current and future clients.
The authoring, maintenance and development of ThoughtRiver's Lexible structure, the foundation on which ThoughtRiver's AI operates and on which we and our customers build projects to speed up contract review and identify legal risk.
Supporting other business projects to meet customer and business need. For example, supporting software and product development projects.
Work with others across the business (including customer success, product, sales, marketing, software development and management teams) to deliver company and team key metrics.
Would Suit
Qualified lawyer in early stages of career and looking to work in legal technology
Experienced commercial paralegal or legal engineer looking for change of role
Those with legal experience considering move into more product-focussed role
Looking for 5 day/week role (opportunity for flexibility). 
Required & Desirable Skills & Experience
Required: Law degree (or equivalent professional qualification) and min 2 years, ideally 3-5 years, practical legal experience. (Relevant experience does not need to be PQE). Not suitable for law graduate or law school graduate without legal experience
Required: ability to work with legal professionals, customer success team, product managers and software developers in high-paced teams
Required: ability to work independently (self-starter) and with collaboration and supervision in a team to deliver and maintain high quality product elements, including working on technical elements such as labels and Lexible structure.
Required: attention to detail and willingness to learn new systems and skills
Required: basic Excel and Word skills
Required: good communication skills (we use Slack, Teams, Outlook)
Required: ability to regularly attend or work from Cambridge office in future.
Preference for in-house legal experience
Preference for candidates with experience of using other legal technology solutions
Preference for candidates with strong interest in legal technology and/or AI
Apply
Your application has been successfully submitted.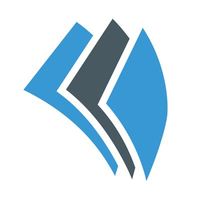 Turbocharge your deals with an automated risk review and AI guided remediation of legal contracts.