Product Marketing Manager
Brightflag
Full time
New York, NY, USA Remote
Mar 4
This position will serve as the liaison between Marketing, Product and Sales teams within Brightflag developing an in-depth understanding of market requirements and product capabilities and enabling sales. If you've ever felt too salesly to be a product manager, and too product focused to be happy as a salesperson, this is the position for you. As a Product Marketing Manager at Brightflag, you will report directly to the VP of Marketing and work closely. with the Director of Product Marketing. 
What you will do 
Being the company's expert on the competitive landscape and ensuring that Brightflag's product messaging is consistent across all touchpoints  
Managing the product launch cycle and partnering with demand generation and content marketing to bring new features to market  
Creating, maintaining and educating the Sales team with key assets, such as pitch decks, demo scripts, proposal templates, and other product content  
Developing internal enablement materials that help Sales articulate Brightflag's, including ideal customer profile and buyer persona guides  
Tracking, analyzing, and reporting on the progress against product marketing program goals and ROI, with accountability for attaining goals relating to new customer acquisition, product adoption, and revenue
Conducting customer research and competitive research, sharing research findings with internal stakeholders, and using research insights to inform product marketing strategy.
Your typical day might include
Researching the competition and updating battle-cards  
Listening to customer conversations to understand market requirements  
Meeting with the Product team to plan the roll-out of upcoming features  
Authoring thought leadership and product-related content  
Collaborating with Marketing team members to evolve the website  
What you've already done
You have distilled complex and interconnected concepts into simple frameworks that buyers and sellers can use to speak a common language  
You can speak about the impact of productivity and artificial intelligence technology on business without falling into the buzzword trap  
You've demonstrated an ability to enable sales teams (you must be able to provide a reference from a sales leader in order to be considered for this position)
Bonus skills
Have worked on a geographically distributed team  
Have originated the product marketing function specifically with a SaaS/B2B environment
Be knowledgeable about legal tech 
Benefits & perks
At Brightflag, your work makes a real difference, your contribution is seen and your work is valued. We value growth & would love for you to join & later on find new passions here at Brightflag!
Competitive salary and equity in a fast-growing start-up
Health insurance
Reading is important, therefore we offer an outstanding Book Work Scheme benefit   
Downtime is important at Brightflag, we offer 20 days holiday
401K Plan Option
Apply
Your application has been successfully submitted.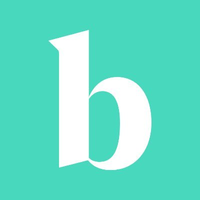 Take control with AI-powered software that's easy to use and backed by proactive customer support.