Director of Engineering
ThoughtRiver
Full time
Cambridge, UK
Mar 1
We're looking for our very first Director, Engineering to join our growing Technology team. We're looking for an individual who can understand and motivate people, communicate goals with crystal clarity and inspire true, border-breaking collaboration. This is about what makes teams work, as much as it is about what makes technology work.
Your Mission
You will set the strategic vision and ensure that the growth of our Engineering function is mapped to business goals, providing the support, skills and collaborative approach needed to foster a culture of success, consistency, and quality. Your role will include, but will not be limited to:
Planning resources, identify new skills requirements and leading recruitment
Embedding best-in-class practice and process, and driving technological and architectural decisions
Establishing yourself as a champion of quality, consistency and excellence across the Engineering team
Managing and mentoring internal and external development teams, and instilling a clear commitment to communication across our squads between Developers, QA and DevOps
Driving close collaboration with product managers and product owners, to understand and support the product roadmap
What You'll Need To Succeed 
You must be an outstanding problem solver and engaging presenter. You will spark curiosity in those around you, empower and enable others, coach and motivate individuals to achieve more. You must also have:
Significant senior-level engineering experience with a proven track record of leading teams through a growth phase
Experience of building out B2B SaaS platforms
Experience of managing architecture and scale, building platforms and products that can serve millions
Effective critical analysis and sound decision-making skills, supported by the capability to present complex ideas in simple terms
Above all, your focus and expertise will be in creating a culture of quality, taking ownership of standards, and ensuring that we deliver outstanding products. 
Why You'll Love It Here 
Competitive salary 
Options scheme
Company pension scheme
Life assurance scheme 
25 days annual leave
A collaborative, supportive, and dynamic work culture; you'll work with people who demand the best
In-depth training and one-to-one support as you build your career at ThoughtRiver and map out your professional goal
A regular programme of fantastic team-building and social activities to foster a collaborative spirit
Environmentally conscious and serious about climate change; we're committed to completely removing our impact on the environment by October 2021
Apply
Your application has been successfully submitted.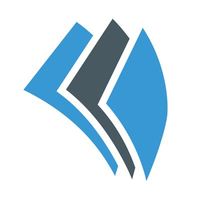 Turbocharge your deals with an automated risk review and AI guided remediation of legal contracts.