Customer Support Manager
Brightflag
Full time
Dublin, Ireland Remote
Feb 10
Brightflag is looking to bring on an experienced Manager of Customer Support to lead the global technical support team. The Manager of Customer Support will report to our VP of Customer Success & be responsible for handling customer & law firm user questions and issues on the Brightflag platform. You will be a key member of the Customer Success team working cross-functionally within the CS and go-to-market teams as well as Engineering and Product teams to deliver consistent world-class support!
At Brightflag, we place a high level of focus on execution, quality, and timeliness of resolution in order to achieve our committed SLAs across our customers. In this role, you will be measured along the following metrics: Time to First Response (TTFR), Status Update Frequency (SUF), weekly case backlog, and case growth rate. Both TTFR and SUF relate directly to our customer commitment of responsiveness in resolving technical issues, to which we currently achieve 95%+ compliance globally. Our weekly case backlog ensures cases are being resolved quickly against our target of 30 cases. An important measure of success in your first year will be achieving our case growth rate target or < 4.5%, which a strong candidate will bring expertise and previous experience on managing growing case volumes and case deflection strategies to achieve this goal. 
WHAT YOU WILL DO:
The Brightflag Support team plays a key role in the value we deliver to our customers and their vendors, which enables their ongoing legal service operations with minimal disruption.
Hire, motivate, and retain a team of technical support representatives, responsible for delivering exceptional customer support via email, in-app messaging, and phone 
Consistently track (daily/weekly/monthly) progress against our goals for TTFR, SUF, weekly case backlog, and case growth rate, and identify areas for improvement 
Manage daily and weekly escalations within the technical support team to ensure timely resolution of critical cases 
Implement case deflection strategies by analyzing support case data and trends to identify opportunities for reducing or slowing case growth
Coach support reps on managing, responding and resolving complex cases
Continuously refine and implement processes, policies, tooling, and documentation that enables the team to deliver world-class support 
Track, measure, and report on key support metrics, including regular reviews with Brightflag leadership 
Author new help center or other knowledge articles to enable improved customer self-sufficiency 
Work cross-functionally with CSMs, Implementations, Product, Engineering and Legal Analyst teams to support customers 
WHAT YOU'VE ALREADY DONE:
An important element of success will be your ability to become an expert on the product, and to think long-term about scaling and growth needs of the global team and the operations, tools, process, or product improvements necessary to meet company and team goals and to deliver effective technical solutions to our customers.
You've successfully implemented strategies to achieve SLAs, case backlog and case growth rate or similar targets within a global support organization 
You've used Zendesk or similar case tracking systems, reporting tools, and insights to understand case trends, backlog, SLAs, escalations, priority, and other resourcing needs across the team each day.
You have a proven track record of achieving high levels of customer satisfaction and aligning outcomes to customer and company goals
You've demonstrated ability to analyze customer support and product data to make recommendations and improve processes ongoing
You are known for evaluating and implementing case deflection strategies to support company growth 
You've handled critical customer issues that require escalation to Product/Engineering teams for resolution 
You pride yourself on your communication skills, including customer facing verbal, written, and presentation ability
You are highly self-motivated, with a penchant for continuous, independent improvement under remote working conditions
BONUS SKILLS:
Domain knowledge or expertise in legal management, legal operations or legal service delivery
Experience with Salesforce, JIRA or other account management and development software 
Managed a geographically distributed team
BENEFITS & PERKS 
At Brightflag, your work makes a real difference, your contribution is seen and your work is valued. We value growth & would love for you to join & later on find new passions here at Brightflag!
Competitive salary and equity in a fast-growing start-up   
Flexible work location across Ireland
25 days holidays   
Comprehensive health insurance with Irish Life   
Educational Assistance policy (incl study leave) to support your development 
Reading is important, therefore we offer an outstanding Book Worm Scheme benefit   
Wellness Programs and a focus on Work Life balance 
Apply
Your application has been successfully submitted.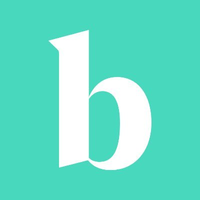 Take control with AI-powered software that's easy to use and backed by proactive customer support.