Director Alliancess
Brightflag
Full time
United States
Feb 15
Brightflag is cloud software used by corporate legal teams to manage their engagements with law firms. This is a large and growing market: in 2019, corporate legal teams spent roughly $625 billion with law firms. Using Brightflag, customers realize greater value for money from their law firms, are more productive in their daily work with law firms, and translate data gleaned from their engagements with law firms into informed decisions about future legal work.
Reporting to the Chief Customer Officer, the Director, Alliances will work closely with Brightflag's product, marketing, sales, and customer success teams to define joint product solutions and go-to-market motions with partners. The primary measure of success is partner-sourced revenue. If you're passionate about legal operations, believe that many problems can be solved with better software, and have a sales and deal-making bent, this is the job for you.
Responsibilities
Define, segment, and prioritize the partner landscape
Identify, recruit, onboard, and enable partners
Work with partners to execute joint selling motions
Lead regular relationship reviews with partners
Ultimately, achieve a partner-sourced revenue target
Requirements
Have at least seven years of experience selling to, consulting for, or working in corporate legal departments, e.g., legal operations
Have at least three years of experience in a quota-carrying position, whether in direct sales, partner sales, or consulting engagements
Demonstrate an understanding of and ability to live our values: Think Long Term, Make Every Day Count, Win and Lose Together, and Embrace Authenticity
When public health conditions permit, be willing and able to travel as necessary, including internationally
Be based in the United States
Apply
Your application has been successfully submitted.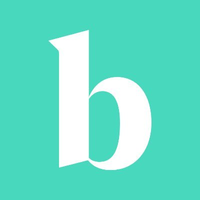 Take control with AI-powered software that's easy to use and backed by proactive customer support.