Legal Product Specialist
This job is no longer accepting applications.
ThoughtRiver is a high growth, deep tech SAAS company that is disrupting legal services by enabling lawyers to review contracts without reading them across the globe from Sydney to San Francisco. After raising our Series A in September and due to market growth, we are expanding our team in the US. Our mission is to make transactions faster, more certain and more valuable through AI-driven insight and automation. Our goal is to be the #1 contract negotiation platform worldwide.
Founded in Cambridge, UK in 2016, ThoughtRiver thrives on a culture of innovation, ambition, teamwork and pride.
We are driven and organized by Customer Value. For us, Customer Value is delivered through a combination of Product and Customer Success.
Our Product
We are an experienced team that is reducing time to signature for general counsel, their sales and procurement teams, and service providers. 
Our proprietary technology stack consists of Lexible, a Universal Description Language, and Fathom, our AI capability. Lexible is a knowledge tree that poses the questions that Fathom (our AI capability) answers. Together Fathom and Lexible deliver meaning identification, not mere text search and our technology has built the largest legal knowledge tree of its kind.
Your Mission 
Working in partnership with the Customer Success Managers, wider ThoughtRiver teams and third-party suppliers (where applicable), you will implement post-sales product configuration activity for our new enterprise clients, providing a smooth and effective onboarding experience
Working closely with the wider Sales team, you will engage with customer prospects at the pre-sales stage to provide solution expertise and to establish a foundation for a successful onboarding experience
You will draw on your legal background to optimise our customers configuration of the platform
Sharing your expertise, you will coordinate and provide training for new and existing users of the ThoughtRiver platform
You will design and continually improve processes and materials that enhance efficiency and customer experience during the onboarding process and to support the development of new use cases
You will be a key interface with the product squads providing ideas for how to streamline the platform's configuration tools, improving ThoughtRiver's 'out of the box' capabilities and reducing time to value for our customers
Where required, you will tailor 1:1 onsite and remote onboardings to meet client needs and exceed expectations
You will maintain a deep understanding of the product to speak with customers about the most relevant content/features/functionality for their specific business needs.
Measurements for Success
Time to Value: Successfully and seamlessly onboard new customers and use cases in agreed timescales
Product adoption: based on usage per user
Positive customer satisfaction scores
Customer advocacy: Case studies, testimonials, and references
What You Need to Succeed
Previous experience in a client facing role, preferably providing services to in-house legal or law firm clients
Educational background in Law
The ability to empathise with legal users, quickly grasp their needs and direct them on a recommended course of action
Strong problem-solving skills and ability to manage conflicting priorities
Excellent communication and presentation skills alongside project management skills
Proven ability to learn new technologies, preferably in the legal-tech space, with the ability to apply relevant learnings to a customer's business industry or vertical
Why You Will Love Working Here
Competitive Employees benefits including a 401K program
25 days annual leave
Life Insurance 
A global, collaborative, supportive, and dynamic work culture; you'll work with people who demand the best from the US to the UK
In-depth training and one-to-one support as you build your career at ThoughtRiver and map out your professional goal
A regular program of fantastic team-building and social activities to foster a collaborative spirit
Apply
Your application has been successfully submitted.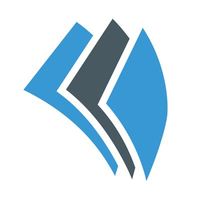 Turbocharge your deals with an automated risk review and AI guided remediation of legal contracts.